Links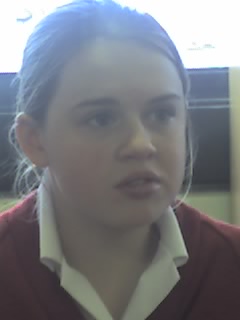 Age: 15

Attends: Penwortham Girls High School

Interests: Football & PNE F.C

Rosie has watched PNE play on 32 different grounds and goes to all the games with the Fans Football Team. She went to WorldNET 2005 with the team and watched the lad's progress to the quarter finals before getting beat by QPR.
Rosie does all the videos of the games and helps with getting the stuff ready for the matches. Her favourite fans player is "Little" Ash. It used to be Jason and Lewis but now it's little Ash. She thinks he's the best player.
She plays football for her school team up front and has scored 5 goals for them!