Links
Reading V's Preston North End (07/02/09)

0-10
Truly awesome display this moring in Reading. We just blew them away, they had some decent lads out and their pre match huddle showed how much this game meant to them but we were just unplayable.
Wacker and Jason ran them ragged backed up by the impressive Jimmy Higgins who in turn was allowed to drive us forward by the work rate of young chats. Put that together with the strong central defensive pair of Gaz and Alex Higgins and your on to a winner. To get up at 4-30am drive 250 miles and then stick 11 goals pass your opponents is beyond words.
Yet that only tells half the story because some of the goals and movement of the team was of the highest order. It's a long time since we put in a performance as good as that and considering the snowy conditions this makes it even more remarkable

A terrific result and a terrific performance well in to all the lads who made the trip.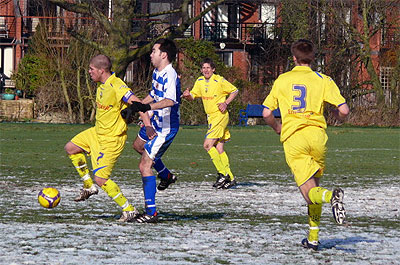 Reading V's PNE in the snow