Burnley 1-6 Preston North End
.First half display was enough to put this game out of sight, if we had scored 10 in that first half it would not have been a surprise. Changes at half time meant we lost a bit of shape and unfortunately a bit of discipline but it was good to give everybody a good run out. Credit to Burnley who never gave up and fought on to the final whistle.
They are a good bunch of lads and as always the object of the exercise was to get fans together have a good game of footy and then on to the game in the afternoon. Thanks to Kev the Burnley manager for his efforts. I thought the pitch was good and our style of football.
I am giving Howard the man of the match. i thought he kept his posistion throughout the game, covered the full backs when they were caught out of posistion, timed his tackles to perfection and hardly wasted the ball when in possession and created a goal or two in the process. Well played mate.
Team
Chris H
Alex H - Gareth - Howard

- Mike
Jason - Ste

- Chris S

- Jonny E
Pete

x2 - Andy

Subs: Jimmy, Pesch, Atky, Chats, Jonny K, Des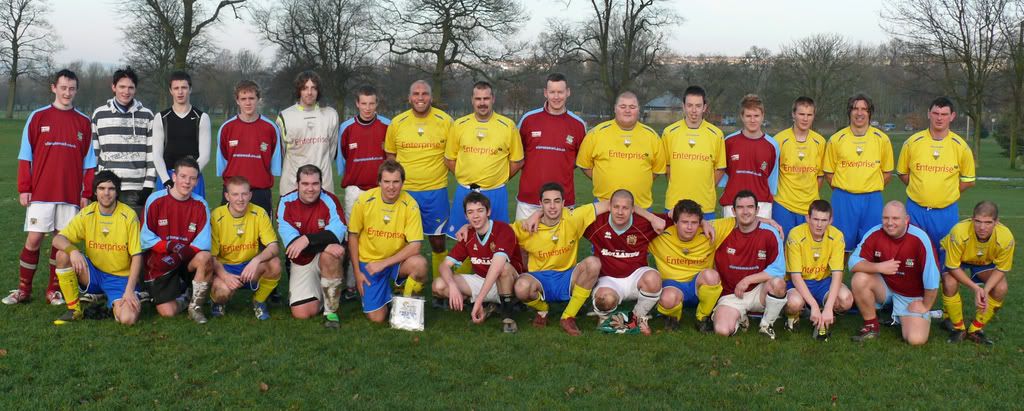 Burnley & PNE together